What Are Project Labor Agreements?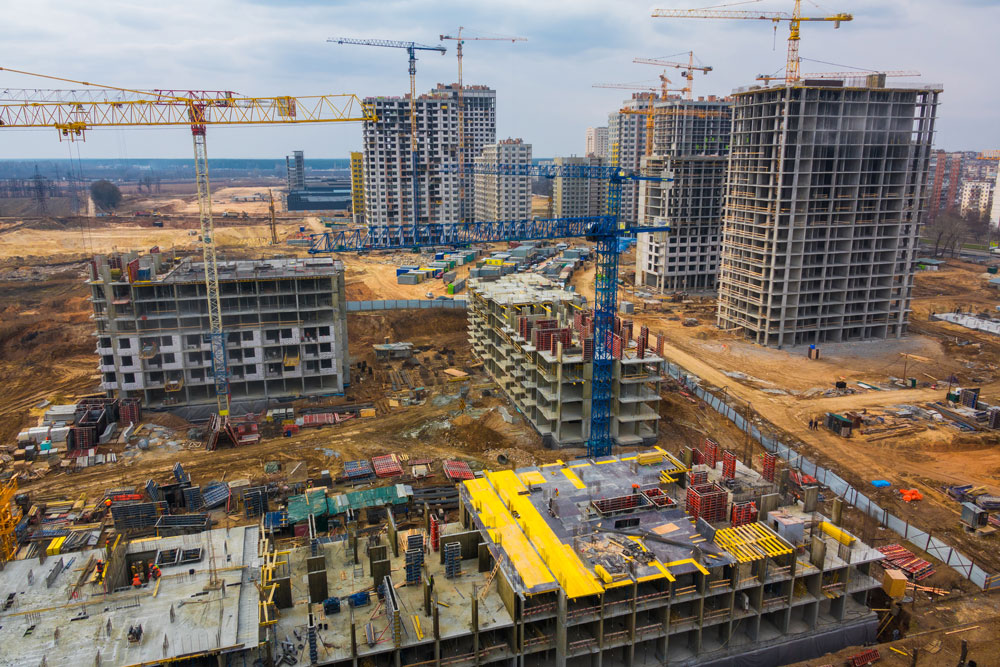 The benefits of a PLA
A Project Labor Agreement (PLA), also sometimes called a Project Stabilization Agreement (PSA), is used to help establish the terms and conditions of employment for a specific construction project. A PLA or PSA is a type of contract between the owner or managing entity of a construction project or a collection of associated projects and labor unions. Both parties use PLAs or PSAs to enact agreeable terms regarding labor/management issues and to resolve any labor disputes without the use of labor strikes and/or employer lock-outs. The difference between a PLA and a traditional collective bargaining agreement (CBA) is the CBA is between individual craft unions and contractors/contractor organizations, while a PLA is a collective bargaining agreement between a consortium of different craft unions and the owner/managing entity of a project.
The most significant difference between the two agreements is the inclusion of the project owner in the PLA and not individual contractors who will bid the work. This way, the owner and the consortium of unions negotiate the PLA, and any contractor/subcontractor who works on projects under the PLA become signatories to unions and are bound by all of the PLA policies. The value of this type of agreement, especially on large complicated projects that involve many different types of building trades unions, is to streamline and standardize expectations, logistics, wages and benefits, policies and processes for all Local Unions instead of having individual agreements that may create confusion and slow down efficiency. Project Labor Agreements have existed in the U.S. for decades, with the first PLA enacted in the state of Washington for the construction of the Grand Coulee Dam. Work on the Grand Coulee Dam began in 1933 and it remains the largest cement structure ever built. Far from being a tool for public works projects, it is often used in the private sector. A 2001 study of 82 PLAs in California found 72 percent of the projects studied were private. No matter the size, scope, or settings PLAs can help projects finish on time and on under budget. Since Project Stabilization Agreements can be used in many different types of settings on different types of projects, PSAs themselves vary. However, there are two main characteristics all PSAs have in common: First, there is a no-strike clause, which lasts for the duration of the contract and an agreed-upon arbitration process that is used to handle disputes. This provides the project owner/managing entity with predictable work cycles, rates and timelines, ultimately reducing the project risks and costs. Second, all PSAs are voluntary agreements between the owners and the Local Unions, so there is always a negotiation process that precedes the PSA where the parties meet to determine common interests and components. Another significant characteristic of PLAs is the existence of a targeted community workforce policy. These diversity goals or local hiring goals help to increase employment of historically under-represented groups, namely women, people of color and veterans. Some PLAs contain language regarding targeted percentages of under-represented workers and small/disadvantaged business enterprises (S/DBEs), while others contain language regarding the communities from which these workers and businesses should live or operate. When this type of language is included, the PLA may be referred to as a Community Workforce Agreement (CWA) or Community Benefits Agreement. These characteristics are not common in all PLAs, but they are often requested by community groups and public agencies and cited as one of the most attractive aspects of PLAs.
Project Labor Agreements DO NOT:
Discriminate against non-union workers. Anyone willing to work under the terms of the agreement is free to apply for work on the project. In fact, federal law prohibits employers from discriminating against employees based on whether or not they are union members.

Discriminate against non-union contractors. Any contractor is allowed to bid and be awarded work on the project. Non-union contractors are awarded work on projects covered by PLAs.

Project labor agreements are not "Union Only" projects.